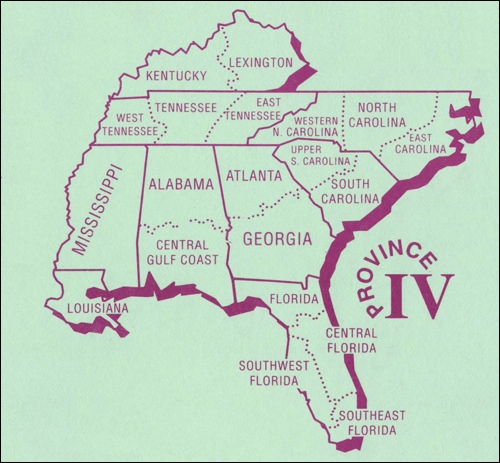 The Province IV Synod meets June 3-5 at Kanuga Conference Center in Hendersonville, NC. Prior to each General Convention, some matters first come to Synods, which are regional gatherings held in the nine provinces of the Episcopal Church. The Diocese of Georgia is part of Province IV, which includes dioceses located in Alabama, Georgia, Florida, Kentucky, North Carolina, Mississippi, South Carolina, Tennessee, and part of Louisiana. Province IV has the largest number of clergy, baptized members, communicants, church school and day school pupils and is the largest contributor to the General Convention budget of any Province in our Church.
Logue to Stand for Executive Council Election
Elections conducted during the meeting will be for the officers of the Province, a clergy representative to the Executive Council, and six persons to the Joint Nominating Committee for the Election of a Presiding Bishop. Canon Logue will stand for election for a six-year term to Executive Council, which carries out programs and policies adopted by General Convention and oversees the ministry and mission of the Church.